We help you make informed life choices
.
FREE ​access to learning and resources to help you decide which path is for you.
Register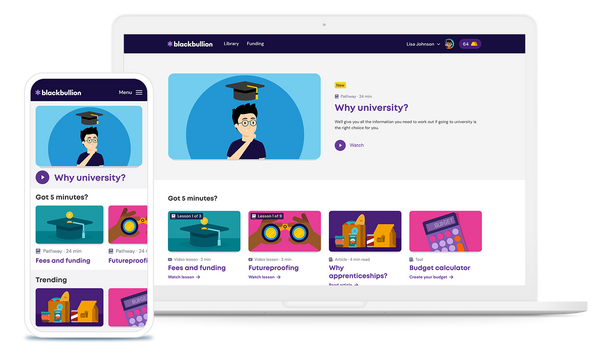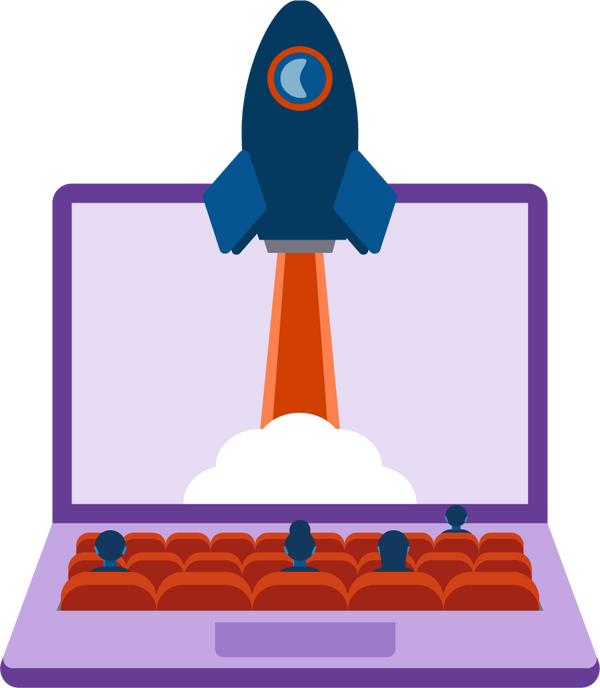 We are looking for pilot organisations!
We are currently recruiting schools and colleges to be part of our pilot. These schools will play a key role in shaping the platform and gain access to exclusive events and content. Please register to receive further details and attend our short information evening (webinar).
Download the FAQs
Blackbullion Futures is filled with independent, fun and engaging learning for 16-19 year olds, and their parents/guardians. Our free pathways and resources around post 16 qualifications will help you explore career pathways, financial wellbeing and education choices available after secondary school.
Explore
Navigate the choices available to you with confidence. Whether you're considering university, college or an apprenticeship, discover more about your options.
Why university?

Why an apprenticeship?

Why FE College?
Develop
Understand the immediate and long term financial implications of different education choices. Estimate the budget you will need for your studies.
Budget Calculator

Student Loan Repayment Estimator
Apply
Decide on your pathway. Understand the application process and discover the financial support available.
Fees and funding
Grow
See your opportunities and build a future that's right for you, no matter your background or previous life experiences.
Futureproofing

Master your money
The Bank of England, Pearson and Blackbullion have teamed up to create Futures — a place to develop knowledge and skills you will need to decide on your future path in life.
All resources and events delivered for the Blackbullion Futures initiative are free to access.
Partners

The Bank of England is the central bank of the United Kingdom.
Our mission is to promote the good of the people of the United Kingdom by maintaining monetary and financial stability.

Every student is different, we know that. But whatever your motivation for studying, whatever your challenges, you want a great learning experience.
At Pearson, we work with academics, practitioners and students to create engaging products, services and resources to support you throughout your learning life and help you grow with the world around you.

Blackbullion is the Financial Wellbeing Platform on a mission to demystify the world of finance and access to funding for young people around the world.
Our personalised, digital learning enables young people to make more informed decisions about their finances.